Ameriwest Business Consultants, Inc.
Ultimate Amortization Schedule
| Services | Software | Monthly Specials | Links | Tips | About Us | Orders | Contest | FAQ'S | Site Search | Website Security |
Simply put, ABCI's Ultimate Amortization Schedule Template from Ameriwest Business Consultants, is the finest amortization program we have seen anywhere on the Internet. It is far more flexible and comprehensive than any other similar program we have seen. The program you can complete any or all of the following tasks:
| | |
| --- | --- |
| | Create an extensive amortization schedule for up to 360 months. See the two samples below. |
| | View three charts that track declining loan balances, % of annual payment going to principal reduction, and declining annual interest payments. |
| | Review a loan comparison chart that helps you decide which term of loan and interest rate is best for your situation. It also tells you how much you save if you select a shorter term loan or if you can get a lower interest rate. |
| | Use any of 13 different financial calculators that will allow you to perform numerous calculations easily (this includes determination of future values, present values, annuity payments, tax free yields, rates of return on gross profit margins) |
| | Quickly compare up to 15 different loan scenarios so you can determine which would be best for you |
| | Study a Qualification analysis that tells you the size of loan you can qualify for and the maximum price you can consider in purchasing your home, based upon your unique situation. |
This simple-to-use program is yours for the very low price of $40.00. You can run hundreds of what-if scenarios until you find the best one for you. The program is small enough that it can be sent to you over the Internet upon receipt of payment. for an additional $15 we can ship it to you on a customer CD.
Shown below is the main screen for the Ultimate Amortization Schedule. By inputting information into the yellow shaded cells, you can generate an extensive amortization schedule up to 360 months. As you can see, the schedule provide detailed information amount payments, interest payments, principal reductions, cumulative interest, and cumulative principal reductions. The schedule can also calculate INTEREST ONLY if you prefer and can also calculate a balloon payment for any month.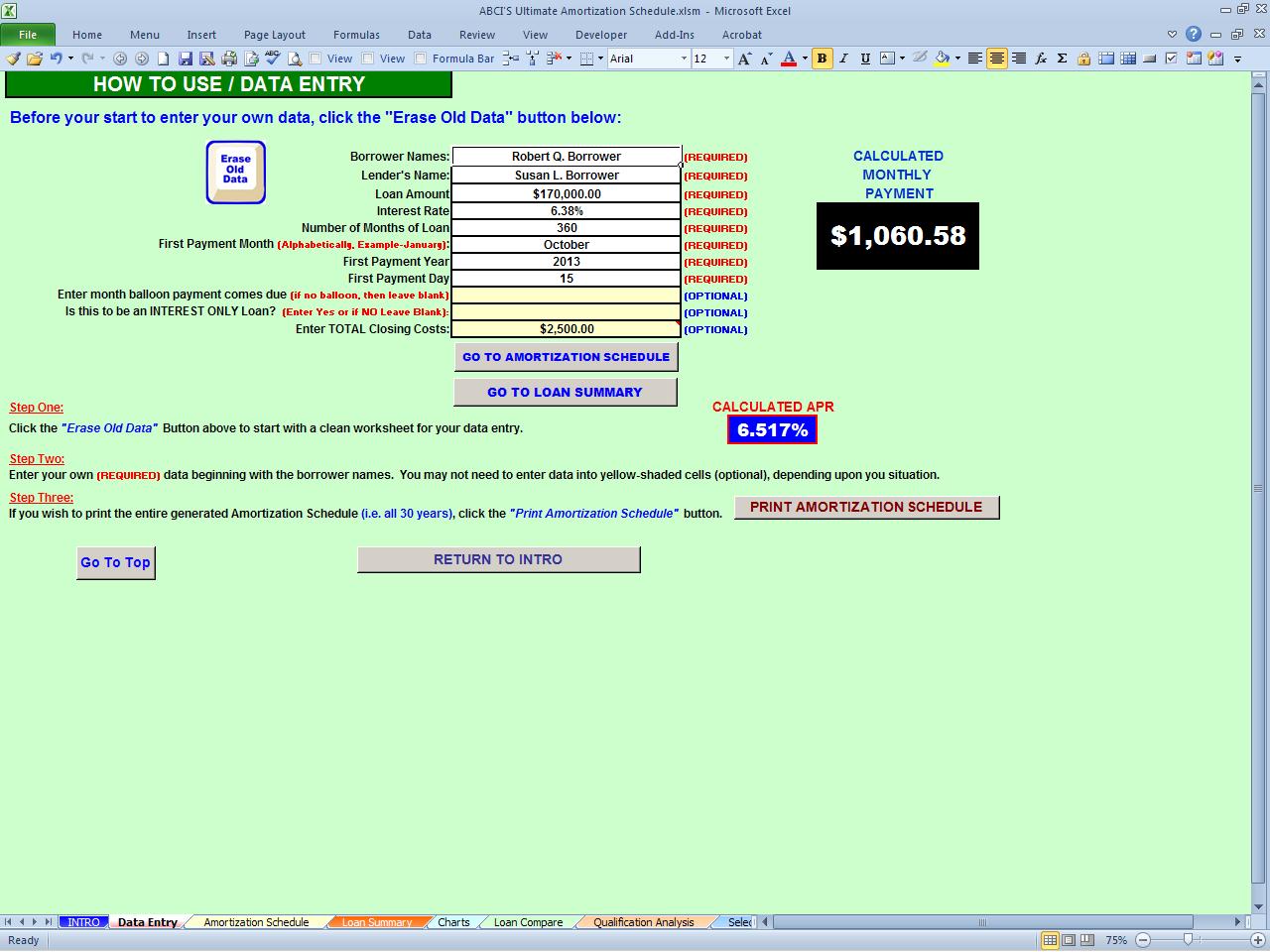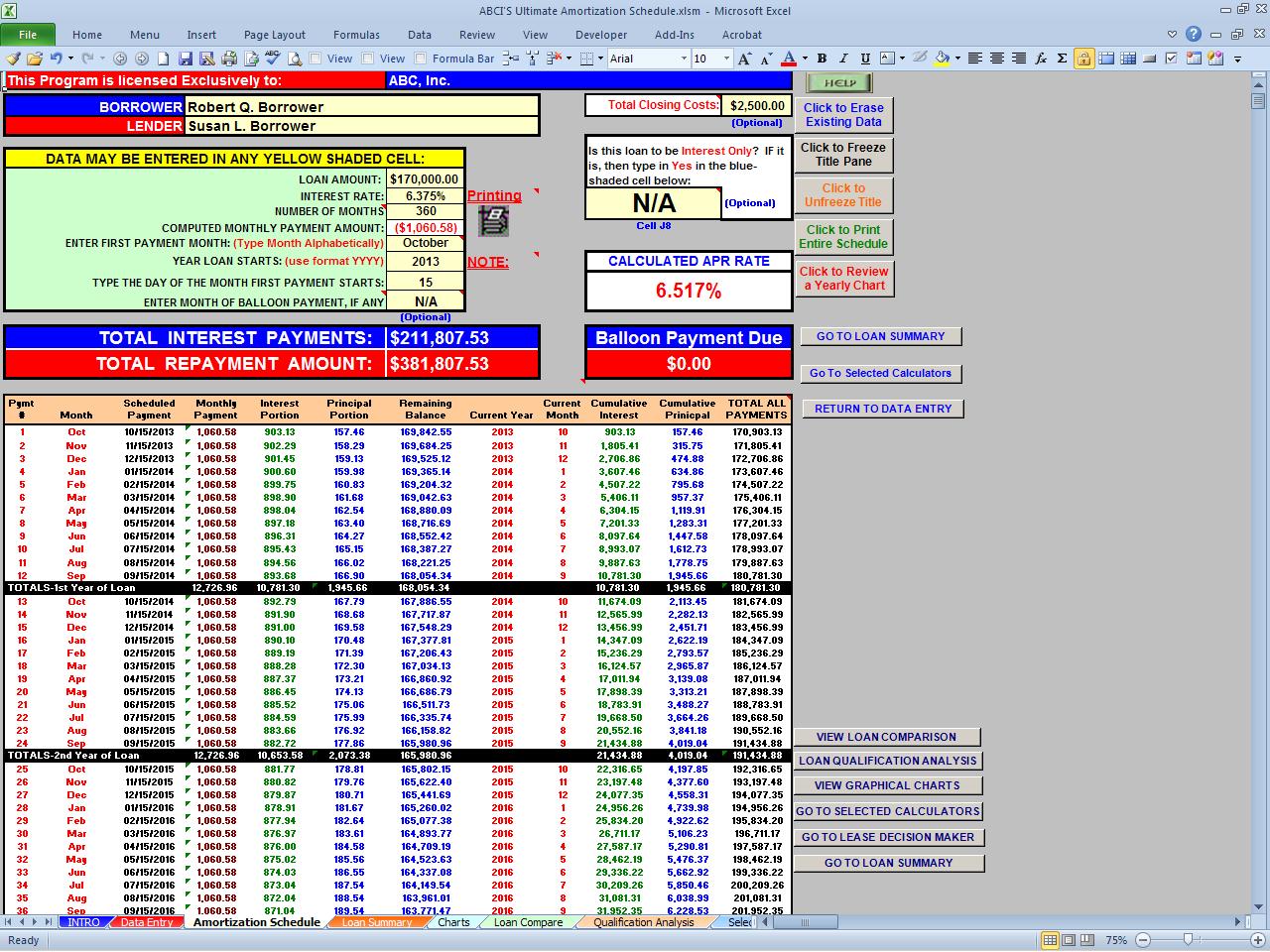 | Services | Software | Monthly Specials | Links | Tips | About Us | Orders | Contest | FAQ'S | Site Search | Website Security | |
You may reach us using any of the following methods:
Email: software@abchelp.com
Fax: 719-380-7096
Telephone: 719-380-7096
URL: http://www.abchelp.com
This Website was developed by Ameriwest Business Consultants, Inc.
Copyright © 2023. All Rights Reserved.